Chittorgarh Day Tour
Udaipur Journey offers Udaipur to Chittorgarh taxi for our guests who want to go on a day trip to Chittorgarh by hiring a taxi in Udaipur.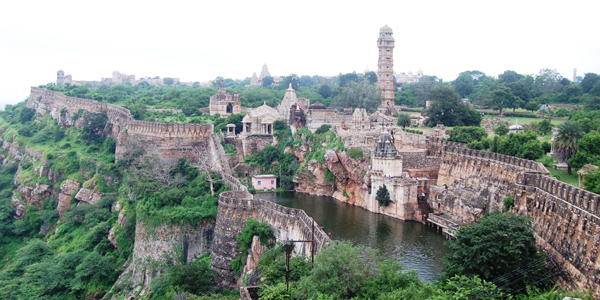 Chittorgarh Fort
Chittorgarh is the epitome of Rajput pride, romance and spirit. It reverberates with history of heroism and sacrifice, which is evident as it echoes with the tales sung by the Bards of Rajasthan. The main reason for visiting Chittorgarh is its massive hilltop fort, which is a depiction of Rajput culture and values. The fort stands on a 240-hectares site on an 180m high hill that rises rapidly from the plains below. Tour ends but sweet memories remains always. Please don't hesitate to contact us or email us for any kind of travel inquiries for Udaipur and all Rajasthan.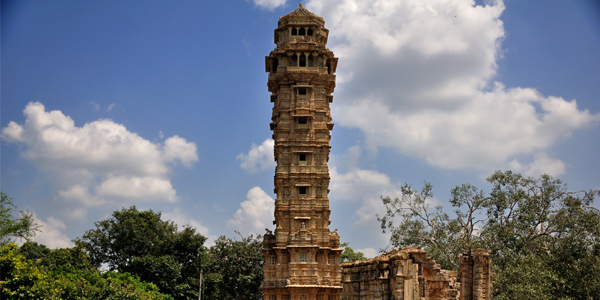 vijay stambh
Vijay Stambh, also known as victory tower, is a piece of resistance of Chittorgarh. Vijay Stambh is a dedication to Lord Vishnu and has intricate carvings and sculptures of Hindu Gods and Goddesses. It was constructed by the king of Mewar, Rana Kumbha to celebrate his triumph over the combined forces of Malwa and Gujarat led by Mahmud Khilji, in 1448. The mighty tower was constructed between the period of 1458 and 1488 and is so tall and massive that it is visible from any part of the city. It is an excellent example of religious pluralism practised by the Rajputs.
---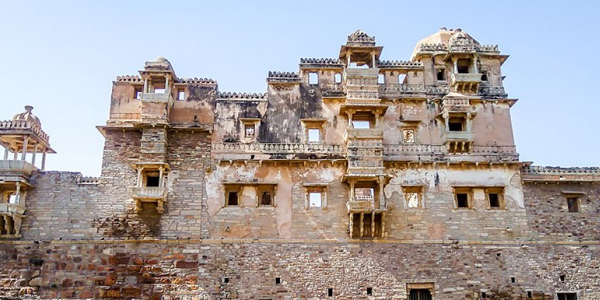 Maha Sati
Maha Sati is a sacred place, wherein the rulers of Udaipur were cremated. The prime attraction of the place is the Gangodbhawa Kund, a natural water reservoir, which according to a belief, has been formed by a tributary of the river Ganges. The Ahar Cenotaphs have 19 chhatris to commemorate the 19 Kings who were cremated here. In all, there are more than 250 cenotaphs here.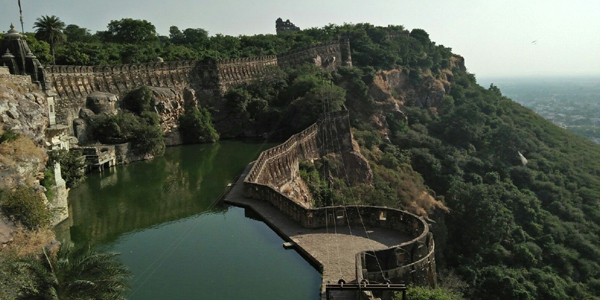 Gaumukh Kund
The Gaumukh Kund is also known as "Tirth Raj'' of Chittorgarh because whenever pilgrims and devotees go on the tour of different Hindu spiritual places, then they come to Gaumukh kund for completion of their holy journey after returning back. Gau Mukh literally means mouth of cow and it has been named so because the water flows from the cow mouth shaped point.