Jodhpur Day Tour
Udaipur Journey offers Udaipur to Jodhpur taxi for our guests who want to go on a day trip to Jodhpur by hiring a taxi in Udaipur.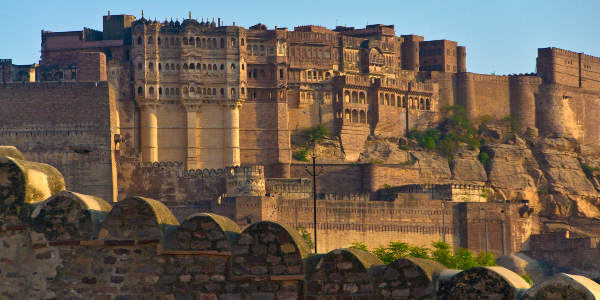 Mehrangarh Fort
Mehrangarh Fort is the best tourist places in Jodhpur city, as it is the most explored one by the tourists that visit Jodhpur. It hence tops the list of places to see in Jodhpur. This royal abode, earlier was one of the most majestic palaces in this city and is now turned into a museum that depicts the rich culture and heritage of Jodhpur. It is one among the largest forts in the country and accommodates several mahals within it. This mighty fort is considered to be a work of architectural brilliance and hence is the most visited place in Jodhpur. The intricacies of the fort and architectural splendour is enough to engage tourists that visit this fort. It is located on a hill top which is about 410 feet above the city and gives a majestic view.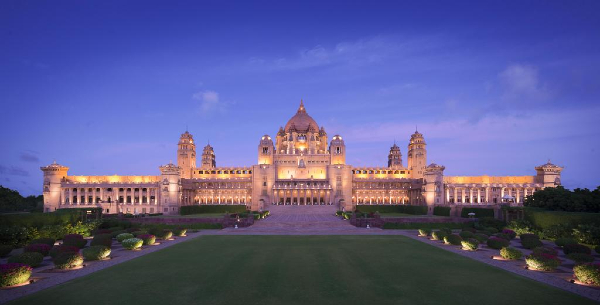 Umaid Bhavan Palace
Umaid Bhavan Palace is one of the last constructed places in India. It is hence also popular for it designs and architecture, which is of great attraction to the tourists of Jodhpur. Located within the city premises, this palace is a mirror to the princely era of Jodhpur. Currently, Umaid Bhavan Palace is divided into three areas, one of which is still owned by the royal family of Jodhpur city. Among the other two, one is converted to a heritage hotel which is known for providing a rich royal experience to its visitors; the other is a museum that showcases the art pieces of the royal age. The palace and its surroundings are considered to be brilliantly constructed. Watching the details of this master piece is the best thing to do here.
Jaswant Thada
Considered to be one among the many brilliant architectural landmarks in the city of Jodhpur, Jaswant Thada is located next to the mighty Mehrangarh Fort. The location of Jaswant Thada itself is a well-equipped tourist spot as it gives a bigger and better picture of the mighty Mehrangarh fort. Among the many Jodhpur tourist places that are known for being artistic wonders, Jaswant Thada is one of its kind.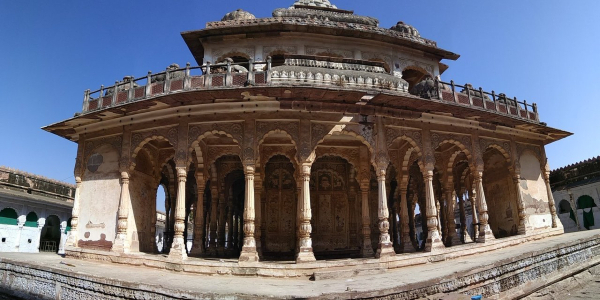 Kumbhalgarh Wildlife Sanctuary
The word "Maha" meaning huge itself gives a little description about this temple. Famous for its bigger size, the roof of this temple rests on numerous pillas having beautiful carvings on them. What makes it one of the most beautiful places to see in jodhpur is the marvelling beauty and attractive architecture. The temple is flocked by tourists and locals in mornings and evenings.